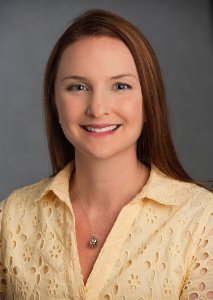 Elizabeth A. Douglas, MD, completed her undergraduate education at Western Michigan University in 2001, where she obtained a Bachelor of Science in both biomedical sciences and Spanish. She earned her medical degree in 2006 from the College of Human Medicine at Michigan State University. Dr. Douglas completed residency in 2010 in anatomic and clinical pathology at the Cleveland Clinic Foundation, followed by a fellowship in forensic pathology at the Cuyahoga County Coroner's Office in Cleveland, Ohio. 
Dr. Douglas is board certified in anatomic pathology and forensic pathology by the American Board of Pathology. She is also a member of several professional societies, including the National Association of Medical Examiners, the Michigan Association of Medical Examiners, the College of American Pathologists, the United States and Canadian Academy of Pathologists and the American Society for Clinical Pathology. 
Dr. Douglas currently serves as a Deputy Medical Examiner for 12 counties throughout Michigan, including Allegan, Barry, Berrien, Calhoun, Grand Traverse, Kalamazoo, Leelanau, Mason, Muskegon, Osceola, St. Joseph and Van Buren. She is also an Assistant Professor of Pathology at Western Michigan University Homer Stryker M.D. School of Medicine.