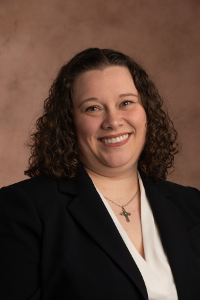 Brandy L. Shattuck, MD, completed her undergraduate education at the University of Michigan-Ann Arbor in 2002, where she obtained a Bachelor of Arts in psychology. She earned her medical degree in 2007 at Albany Medical College and completed her residency in anatomic and clinical pathology in 2011 at the University of Texas Health Science Center at Houston. This was followed by a fellowship in Forensic Pathology at the Harris County Institute for Forensic Science in Houston, Texas.
Dr. Shattuck is board certified in anatomic and clinical pathology, as well as forensic pathology, by the American Board of Pathology. She is a member of several professional societies including the American Academy of Forensic Sciences, the National Association of Medical Examiners, the Michigan Association of Medical Examiners, the College of American Pathologists and the American Society of Clinical Pathologists. 
Dr. Shattuck currently serves as a Deputy Medical Examiner for 12 counties throughout Michigan, including Allegan, Barry, Berrien, Calhoun, Grand Traverse, Kalamazoo, Leelanau, Mason, Muskegon, Osceola, St. Joseph and Van Buren. She is also an Assistant Professor of Pathology at Western Michigan University Homer Stryker M.D. School of Medicine.