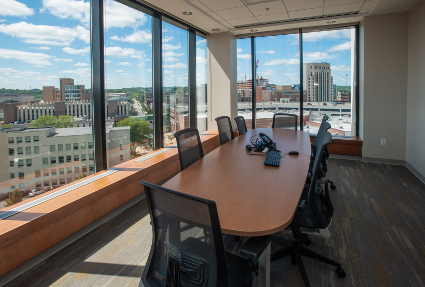 We are nationally accredited and we serve to scientifically investigate deaths that may pose a concern to the health, safety, and welfare of the community. The death investigation process begins at the scene with a Medical Examiner Investigator (MEI). Our MEIs are in direct contact with the Medical Examiner and Deputy Medical Examiners, who are board-certified forensic pathologists. When indicated by the investigation and circumstances of the death, postmortem examinations are completed by the Medical Examiner and Deputy Medical Examiners to determine the cause and manner of death, as well as gather and document other pertinent information. The cause of death refers to the underlying disease and/or injury that resulted in the individual's death. The manner of death, in the state of Michigan, is limited to the following options: natural, accident, suicide, homicide, or indeterminate. In general, deaths investigated by our office include those that are sudden and unexpected, related to injury, violence, or suspected drug toxicity, work-related deaths, and deaths that occur while in law enforcement custody.
As mandated by the Michigan Compiled Laws, all deaths that are sudden or unexpected, or occur from other-than-natural causes, must be reported to us. We currently serve as the Office of the Medical Examiner for these counties:
Allegan
Barry
Berrien
Calhoun
Cass
Grand Traverse

Kalamazoo
Leelanau
Mason
Muskegon
St. Joseph
Van Buren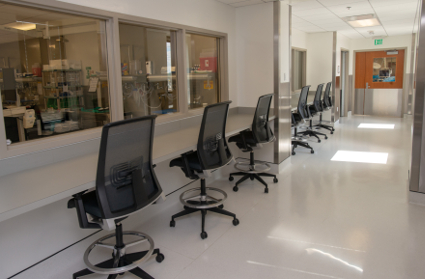 Our office also provides forensic science consultant services for multiple counties in Michigan and Indiana.
Our state-of-the-art facility allows us to handle a high volume of high-quality examinations. Furthermore, our department includes specialists in forensic pathology, forensic anthropology, neuropathology, and forensic odontology, and we have partnerships with forensic toxicology, cardiovascular pathology, forensic entomology, and forensic biology experts. We are equipped to assist law enforcement with difficult scene recoveries and to respond to multiple-fatality events. With our team of scientists and available consultants in a diversity of forensic science disciplines, we are prepared to handle nearly every question in death investigation.